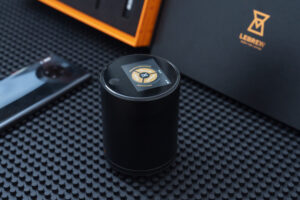 RoastSee C1, an exceptional high-end coffee roasting analyzer tailored for enthusiasts like yourself. With its cutting-edge VIS+NIR Spectroscopy measurement technology and robust metal body, RoastSee C1 guarantees precise and reliable measurements, free from any external light interference.
Experience the power of RoastSee C1 as it accurately analyzes roasted coffee beans in both bean and ground forms, providing you with invaluable data insights. Whether you're a seasoned roaster or a passionate coffee connoisseur, this advanced tool will optimize your roasting profile and refine your roasting plan.
Unleash the true potential of your coffee roasting journey with RoastSee C1 – your trusted companion in achieving the perfect roast every time. Elevate your coffee experience and unlock the full potential of your coffee beans with this extraordinary coffee roasting analyzer.